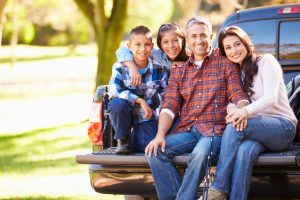 Too often, adults forgo the urgent dental care they need simply because they don't realize what they're dealing with is actually an emergency. But if you ignore dental pain or injury thinking it will get better on its own, or that you can wait several days before visiting the dentist, you should know waiting for treatment could significantly affect your dental health… for the worse. The next time you've got a dental emergency in Glendale AZ, your dentist at Smile Fitness will see you quickly to help you receive the care you need as soon as possible.
What Classifies as a Dental Emergency?
Wondering if your issue really counts as an emergency? A good general rule is that if you've got a dental pain of any kind, you've got an emergency. Teeth and gums should never be painful, and even slight amounts of discomfort can indicate there's a serious problem going on beneath the surface. Seeking quick attention can help save the tooth, whatever the situation.
At Smile Fitness, we treat the following cases as situations requiring urgent care.
Missing Tooth, Knocked Out Tooth
If you've lost a tooth due to an accident or unexpected trauma, you should first collect the tooth and then seek emergency care as soon as possible. Teeth have the greatest chances for reattachment when attended to within the first two or three hours after loss, so don't delay in calling the emergency dentist.
Broken Tooth
Emergency care should also be sought for a broken or fractured tooth. Collect any larger pieces for possible reattachment, and then call your emergency dentist for an urgent appointment. Manage pain with an over-the-counter pain medicine and apply an ice pack to manage swelling until you can reach your dentist's office.
Lost Filling or Crown
If you've lost a filling, crown or other piece of dental hardware, it's vital you receive attention quickly. Without it, you're risking developing a more serious infection in the weakened tooth, as well as crumbling or breakage that will require extensive restoration.
Severe Toothache
If you can't eat or have had to skip work due to a toothache, please don't wait to seek emergency dental care. You've got a serious infection that could quickly turn into an abscess. This type of infection will not go away on its own, and left untreated can cause harm to the surrounding bone — and will eventually require extraction of the tooth.
Don't Risk It: Call Your Emergency Dentist
These are just several of the most common dental emergencies we see, and yours may be different. The next time you suspect you or a loved one are dealing with a serious dental issue, don't take any chances. Call Smile Fitness to discuss your situation, and we'll schedule an emergency appointment as needed. We're here for you with excellent dental care when you need it the most!