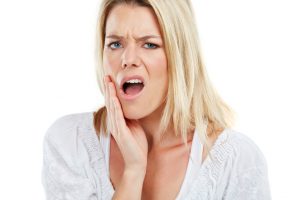 As you go about your day, the last thing on your mind is an unexpected dental problem. However, for one in six Americans, they will be in this very situation this year. If you find yourself facing an oral health emergency, you do not have time in your schedule for the inconvenience. As a result, you may be tempted to put off getting treatment or try to fix the problem on your own. Although this may seem like the easy solution, there is a good possibility you will lose the tooth if you do not visit your emergency dentist in Phoenix immediately. Time is of the utmost importance to save it from extraction. At Smile Fitness Dental Centers, we offer same-day appointments to quickly treat the issue so you can get back to your daily life.

Treating Dental Emergencies
Dental emergencies can take all shapes and forms, making it difficult to determine what requires immediate care and what can wait until the next day. If you do not respond correctly when in this situation, you may find yourself needing to have a tooth removed. To help save it from extraction, there are several things you can do.
Knocked Out Tooth: When a tooth is knocked out, you instantly feel like it is gone for good; however, this is not always the case. If it remains intact and you receive care quickly, we may be able to insert it back into its socket. Hold the tooth by the crown and rinse it with water. Do not use cleaners or dry the it. Try to place it back into the socket. If that is not possible, place it in a cup of water or milk and head to our office right away.
Dislodged Tooth: If a tooth has been knocked out of position, gently try to push it back into place. If you are not successful, we can reposition the tooth to restore its health to prevent it from needing to be removed.
Broken Tooth: Even a tooth with a minor break needs to be treated to prevent a bacterial infection and to restore its integrity. Avoid placing pressure on the it, keep it clean, and use over-the-counter pain relievers to manage discomfort. Depending on the severity of the break, we may be able to treat it with dental bonding or a crown.
Lost Restoration: If a restoration falls out, your tooth is no longer protected from damage and may become infected. Do not try to repair the restoration yourself because bacteria can become trapped underneath it. Instead, call our office right away to have it fixed.
Dental Abscess: When a tooth is infected, it needs to be treated right away to prevent the infection from spreading. We will treat the underlying cause to rehabilitate its health.
Your Emergency Dentist
At Smile Fitness Dental Centers, we understand the inconvenience of a dental emergency. We will treat the issue quickly to save your tooth. Contact our office today for same-day care.