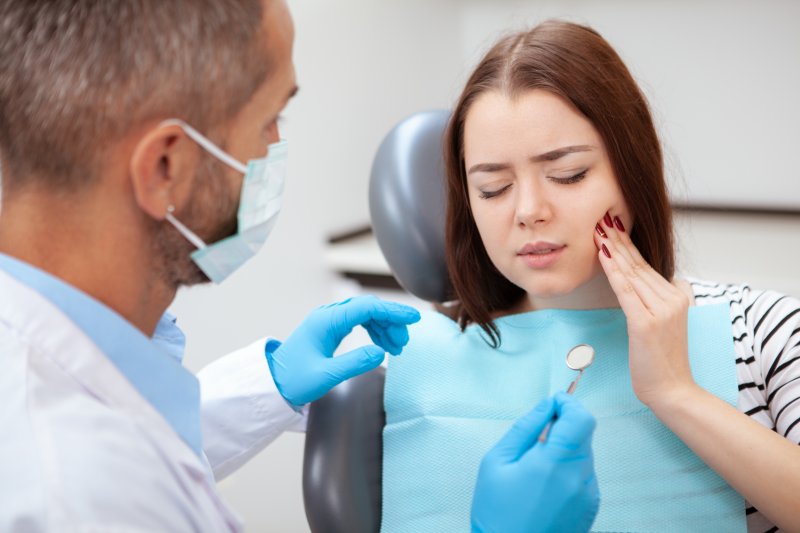 Have you lost a tooth as a result of a hard-hitting tackle? Did you accidentally crack one of your pearly whites while eating a whole apple? No matter what type of dental emergency you're experiencing, knowing you have a dentist you can turn to is vital. But what if you've yet to choose one and will be considered a new patient? Take some time to learn the process you'll need to go through to receive immediate care when you arrive.
What Injuries Warrant a Same-Day Emergency Visit?
The rule of thumb you should remember is if you're in pain, you should seek emergency care. However, some instances warrant a visit to the emergency room and those that a dentist can treat. If you have a broken or fractured jawbone, increased swelling around the face, neck, and mouth, or continuous bleeding from your oral cavity, these are all instances that should have you visiting your local ER as soon as possible.
If you are dealing with any of the following types of emergencies, make sure to call the team at Smile Fitness Dental Centers to schedule a same-day appointment:
Chipped or broken tooth
Soft tissue injury
Extruded or fully knocked-out tooth
Abscess
What is the New Patient Process at Smile Fitness Dental Centers?
When arriving for your emergency visit as a new patient, you'll be pleased to learn that they offer a special of $1 for an exam and complete X-rays. This includes an oral cancer screening, cosmetic bonding consultation, screening for braces, gum disease, and temporomandibular joint disorder (TMD).
As a new patient, you can take advantage of this offer, but the following process will occur during your first visit:
Fill out necessary paperwork and health insurance information for processing and entrance into our system
Have dental X-rays taken of your oral cavity and facial structure to formulate a complete picture for our team
Undergo an emergency exam that allows our dentists to perform a limited evaluation of your smile so that more time is spent caring for the immediate problem.
Receive a personalized treatment plan that addresses your dental emergency. Your budget will be considered when recommending various services, and their administrative team will work to find ways that will minimize your out of pocket expenses.
Whether you have dental insurance and/or require additional help in paying the remaining balance for your treatment, the team at Smile Fitness Dental Center is ready to help you repair and restore your oral health and appearance as quickly and affordably as possible.
About the Practice
At Smile Fitness Dental Center, we are a local-owned and operated practice that remains dedicated to caring for the smiles of our patients living in Phoenix and its surrounding communities. With three qualified dentists overseeing a staff of skilled hygienists, assistants, and administrative personnel, we not only offer comprehensive services to meet the needs of everyone who visits our office, but we all provide same-day appointments for dental emergencies. Whether it is a knocked-out tooth, lost filling or crown, or a soft tissue injury, we can get you quickly set up and provide the treatment you need for a healthier, happier smile. To learn what you need to do as a new patient, contact us at (623) 849-0477.