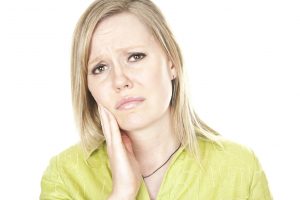 No one ever expects for a dental emergency to happen, but an emergency can occur at any time. Just as with a medical emergency, a dental emergency requires immediate treatment from your dentist in Phoenix, Smile Fitness Dental Centers. When an emergency strikes, you need to respond to the situation quickly, while receiving the right care to restore the health and function of a tooth. Unfortunately, many people are not too sure what exactly is considered to be an emergency or how to react. As a result, they delay treatment, causing potentially irreversible damage to a tooth. As your emergency dentist in Phoenix, we are here for you during times of emergency. We have the information you need to be properly equipped in order to react quickly in the event of an emergency.

Common Dental Emergencies
Some dental emergencies are quite obvious that they require immediate care, such as if a tooth has been knocked out or if a tooth has become broken. However, some situations are not as easy to determine if it is an actual emergency, such as tooth pain. Although dental emergencies can take many forms, we have the most common emergencies that need prompt treatment.
Knocked Out or Dislodged Tooth
Trauma to the mouth can cause a tooth to become knocked out or dislodged. When a tooth is fully knocked out, find the tooth and rinse it off with water. Do not use any soaps or cleaners and do not dry the tooth. If possible, try to reinsert the tooth back into the socket. If that isn't possible, keep the tooth moist by placing it on the inside of your cheek or in a cup of milk. Head to our office right away. In some cases, we can reinsert the tooth allowing it to survive.
Broken or Fractured Tooth
A tooth can break or crack for various reasons. Depending on the severity of the break, you may require immediate care. If there is just a minor chip without pain, you don't require immediate care but you will need to schedule an appointment. However, if the tooth is severely damaged or causing significant pain, apply ice to the outside of the mouth and call our office for an emergency visit.
Severe Tooth Pain
While toothaches are common, the pain is a sign of an underlying problem. If the pain is minor, such as tooth sensitivity, you don't need an emergency visit, but you will require a dental visit. However, if you are experiencing severe tooth pain, it could be a sign of an infection, known as a dental abscess. A dental abscess is an emergency because the infection can spread into the bloodstream. You will need to call us right away if you have severe pain or notice a pimple-like bump in the mouth.
Your Emergency Dentist in Phoenix
Smile Fitness Dental Centers is committed to quality comfortable care for all of our patients—even during emergencies. If you are having a dental emergency, call your trusted dentist in Phoenix at (623) 362-8200.