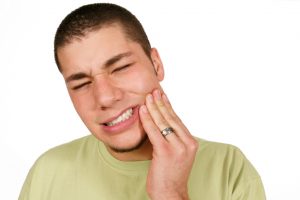 Most general dentists offer some level of emergency dental care, but what if you knew you could walk-in any time for emergency dentistry services? A walk-in dental visit offers patients the peace of mind necessary to feel completely secure. Smile Fitness Dental Center is open six days a week, and we welcome patients to visit us during any of our office hours. In order to ensure your complete comfort and quick restoration, we're here whenever you need us, and we can accommodate most walk-ins right away. You can also call us for emergency care.

What Happens During A Walk-In Appointment
The Smile Fitness Dental Center team is dedicated to ensuring patients receive dentistry services that exceed their highest expectations. We have a knowledgeable staff that will skillfully manage our scheduled visits while weaving in emergency walk-in patients without delay. You'll be examined by a dental team member who will gather diagnostic information including x-rays and photos as necessary. Then, a dentist will sit down with you one-on-one to discuss your personalized treatment plan.
We'll begin by addressing any urgent concerns like stopping blood flow or removing objects that are lodged between teeth. Next, we'll provide directions to relieve any pain or discomfort you may be experiencing. Finally, we'll create a plan to fully restore the form and function of your damaged tooth or teeth. In many cases, we can begin treatment right away, but we may need to provide preparatory treatments to reduce swelling or remove infection.
When to Come in to See Us
We are happy to offer emergency dental care for patients who believe they're in need of urgent dentistry services. Some of the common dental emergencies we treat for walk-in patients include:
Avulsed (knocked out) teeth and dental restorations like crowns and bridges
Damaged teeth or dental restorations
Severe toothache or dental sensitivity indicative of a need for root canal therapy
Bent or damaged partial or full dentures
Soft tissue lacerations
Meet the Team at Smile Fitness Dental Centers
At Smile Fitness Dental Centers, we're dedicated to helping our patients achieve and maintain their optimal level of oral health. We believe that education is one of many keys to keeping patients' smiles healthy. Our monthly blog is a great place to find out more about the services we provide and how to care for your smile for a lifetime. Contact our Phoenix dental team to find out more or schedule an appointment.