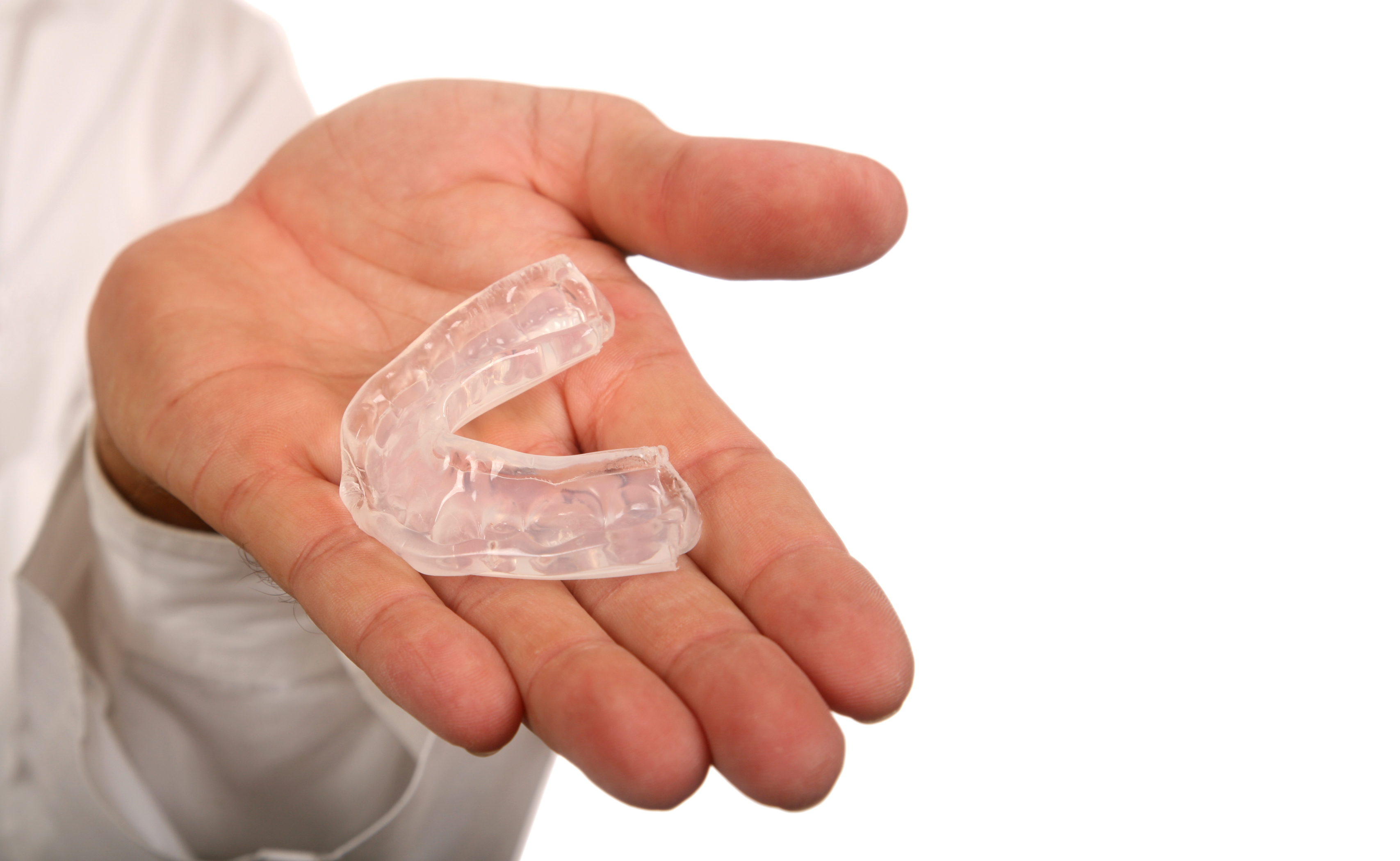 Do you or someone in your family suffer from nighttime teeth grinding? This common behavior, known as bruxism, can be incredibly detrimental to your oral and overall health if not properly treated. With help from your trusted family dental office in Peoria and Phoenix, you can finally escape the daily grind of bruxism and enjoy life to the fullest once again.
How Can Bruxism Affect Me?
Most people who suffer from bruxism are entirely unaware that they are affected, in large part due to the fact that the clenching of the jaw and grinding of the teeth occur while the patient is asleep. This unconscious gritting and grinding can lead to serious problems with the joints that control the jaw. TMJ, or temporomandibular joint disorder, is often associated with bruxism and can cause severe pain, stiffness, and other undesirable side effects.
When the teeth continuously grind against one another at night, the enamel becomes worn over time. The teeth begin to appear shorter and their top surfaces become flat. In extreme cases, teeth can actually fracture under the immense pressure of the jaw. Patients often wake up with a headache, toothaches, a sore jaw, and even pain that extends down into the neck.
Fortunately, there are simple solutions to the pain and damage bruxism can cause. A custom-fitted nightguard or mouthguard can help protect your teeth from the constant grinding motion. Your local Peoria and Phoenix dentists will provide you with a comfortable oral appliance that you only wear at night, preventing further damage while you sleep.
Get the Bruxism Relief You Deserve
If you suspect that you are affected by nighttime teeth grinding, or bruxism, contact us at our Peoria or Phoenix locations today. Our dentists look forward to helping you achieve real, lasting relief and protecting your teeth from the effects of this common problem. We also happily serve families from the surrounding areas of Scottsdale, North Mountain Village, North Gateway Village, and more.