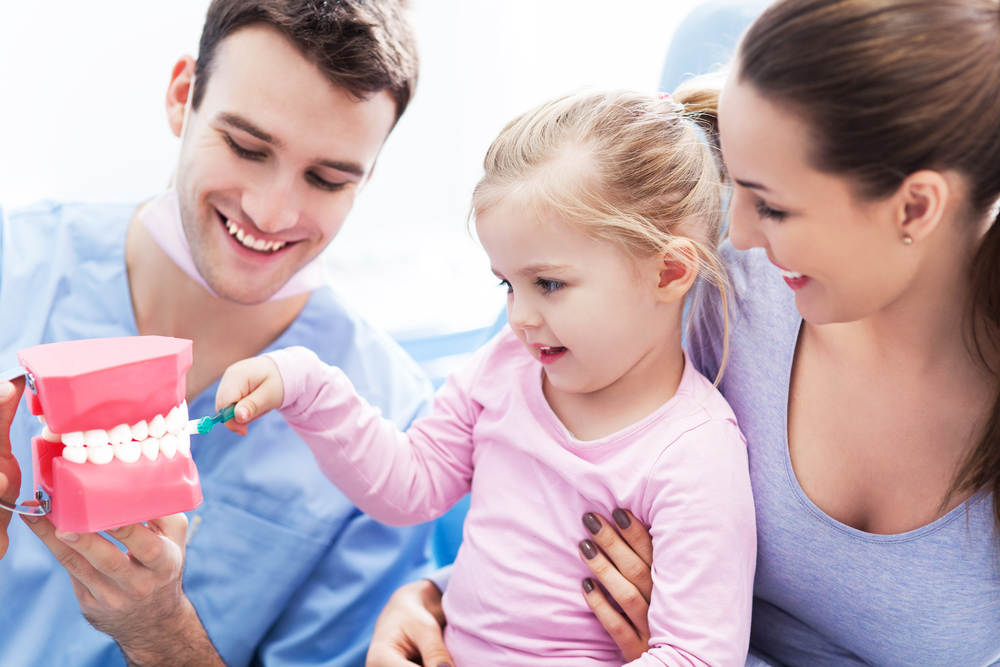 You want all the best for your children, from a quality education to the healthcare they receive from their pediatrician. Your little one's dental care is just as important, building the foundation for a long and healthy life filled with beautiful, happy smiles. At your local dentist's office in Phoenix, AZ and Peoria, AZ, your child's oral health and hygiene are top priorities that deserve only the closest attention and best care.
Children's Dentistry in Phoenix and Peoria
While you do everything you can to maintain your child's oral hygiene at home, his or her smile still needs the advanced touch of a dental professional to ensure optimal health. Beginning at the age of about two or three years, your son or daughter should begin visiting the dentist for regular check-ups every six months. During these visits, we'll inspect every tiny tooth for signs of decay or other damage, as well as the delicate tissues of the gums. We'll also assess the growth of the jaw to ascertain proper development.
If we do discover any issues, including cavities, our caring experts will discuss with you the methods best suited to correct the problem. To prevent tooth decay before it becomes a serious concern, our dentists may recommend fortifying fluoride treatments and/or sealants. These visits also offer a great opportunity to talk with your child's dentist about ways you can make home hygiene more engaging and fun. When your child loves taking care of his or her teeth beginning at an early age, you can be sure that their future will see many happy, healthy smiles.
Schedule Your Child's Dental Appointment Today
Whether your little one is due for a check-up or you have questions about his or her oral health, we are here to help. Contact your local dentists in Phoenix, AZ and Peoria, AZ today to reserve your appointment. We look forward to serving you and your family!