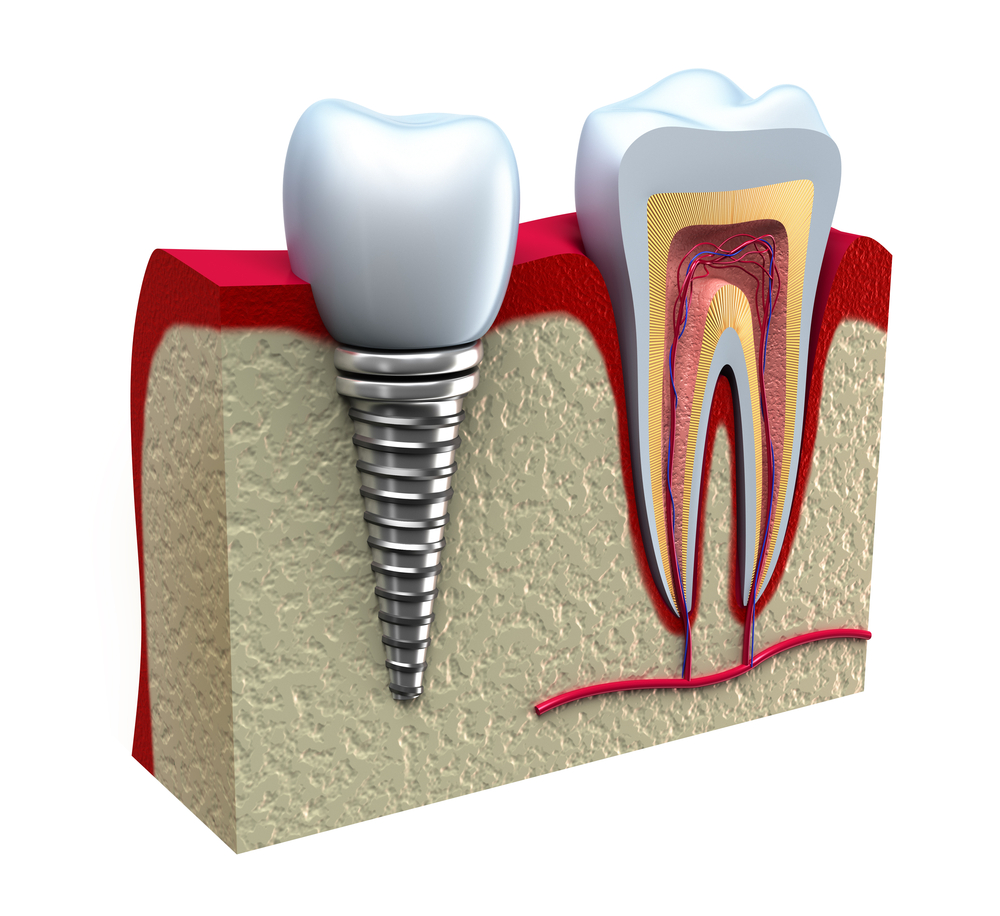 Time was when a missing tooth meant, well, a missing tooth. Today, however, thanks to the advantages of modern dental technology, a missing tooth can be replaced with a lifelike substitute. Dental implants replicate the look, feel and function of natural teeth. The dentists at Smile Fitness Dental Center in Phoenix, AZ, and Peoria, AZ, have used dental implants to restore the smiles and in many cases the overall health of patients in their practice.
Teeth can go missing for a host of different reasons, among them are severe tooth decay, traumatic injury or advanced gum disease, also called periodontitis. Regardless of the reason, the consequences are not only cosmetic. Yes, a missing tooth affects your smile, but did you know that it can also have consequences to your health? Missing teeth can making chewing difficult, which can lead to malnutrition. Therefore, dental implants not only repair smiles, they can improve general health, too.
The Dental Implant Procedure
First, one of the dentists at Smile Fitness Dental Center will conduct a thorough dental exam and determine whether or not there is adequate bone volume for implants. If yes, then the first step is to implant a titanium post into the jawbone where the tooth is missing. In the case of multiple missing teeth, your dentist will implant several strategically positioned posts that will support a partial or full denture. Then, those posts are given time to heal while the bone fuses with the posts and creates a secure foundation. You'll return to the office for the dentist to attach the crown or fixed denture that will become your new teeth. Thanks to dental implants, you'll have a natural looking smile that will give you good health and happiness for years to come.
Schedule an Appointment Today
If you've been dealing with the appearance and difficulty of missing teeth, call the office of Smile Fitness Dental Center in either Phoenix, AZ, or Peoria, AZ to learn more about dental implants. We also proudly serve patients in Glendale, Scottsdale, Tempe, Sun City and Paradise Valley.