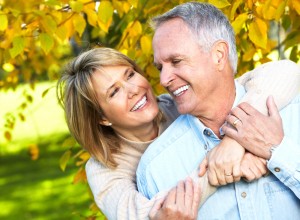 Whether you are currently a denture wearer or having missing teeth that need to be replaced, you may want to consider dental implants. Unlike other tooth replacement options, implants substitute for both the crowns and roots of missing teeth. And also unlike those other options, dental implants are generally not covered by insurance at this time. You may want to check your medical plan, which may offer coverage depending on the reason for your tooth loss. In any case, if you are considering dental implants in Phoenix, be sure to talk with the team at any one of the Smile Fitness Dental Centers locations. We'll be happy to discuss various ways you can afford your new smile.
Payment Options for Dental Implants in Phoenix
To help you pay for the cost of dental implants, the dentists and their team at Smile Fitness Dental Centers will gladly work with you to come up with a payment schedule that fits your budget. We accept several forms of payment including cash, checks, debit cards and all major credit cards. In addition, we also accept third party financing through Citi Health Card. This is a health care credit card that is completely separate from the other cards you may carry. You and your family can use the Citi Health Card for all types of dental care, including implants. The Citi Health Card offers up to 18 months of interest-free financing to those who qualify. Speak to someone in our front office who can help you with the application process.
Receiving Dental Implants
Once the payment details are settled, you're well on your way to enjoying all the benefits of having a complete smile provided by dental implants. At Smile Fitness Dental Centers, we are fortunate to have a fellowship-trained implantologist on our staff. Dr. Joseph Santoro completed his dental education at the University of Colorado School of Dentistry and then received his training in oral and maxillofacial surgery and a fellowship in implantology from the University of Miami, School of Medicine, Jackson Memorial Hospital. Dr. Santoro is an expert in implant surgery and bone regeneration.
Contact Our Office Today
Don't let the cost of dental implants keep you from having these sturdy and stable tooth replacements. The team at Smile Fitness Dental Centers will work with you to create an affordable payment plan. Your healthy and attractive smile is one #1 goal. Call our office to schedule a consultation.