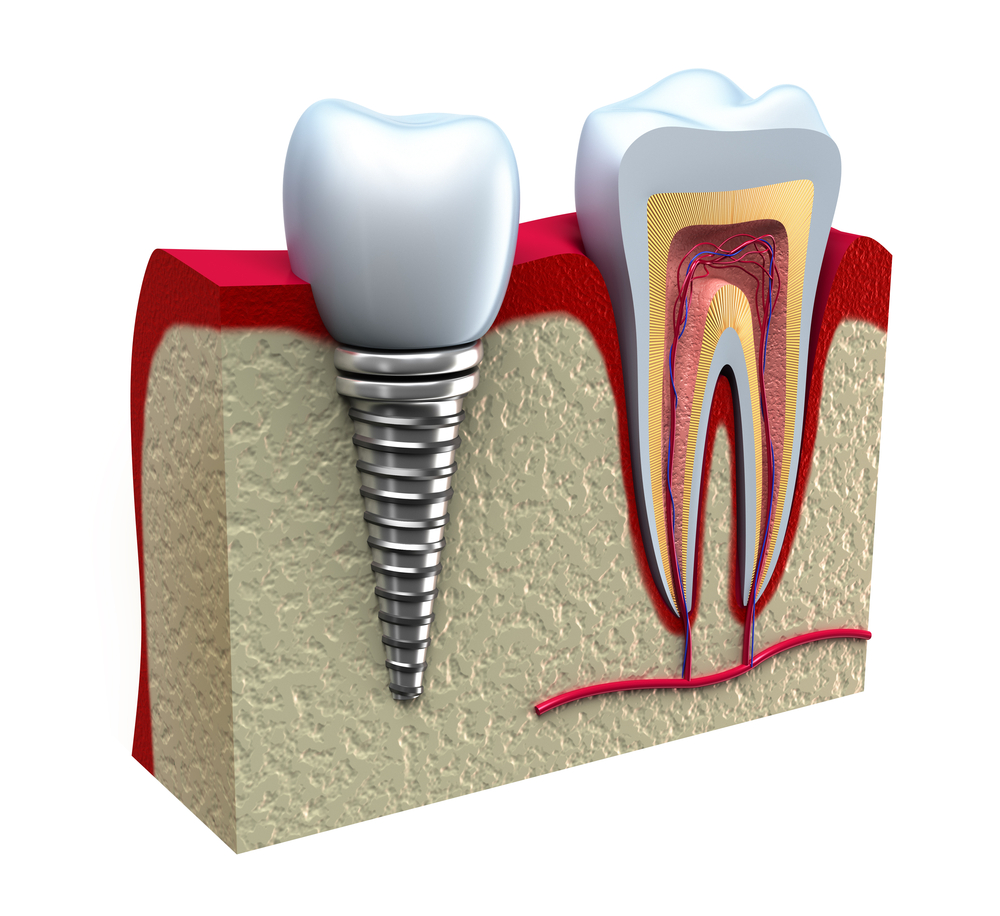 Your smile says a lot about you, conveying a variety of emotions and general wellbeing in a mere instant. If you are missing one or more teeth, though, it's likely that you feel self-conscious and even embarrassed of your smile. In addition, missing teeth can make eating and speaking uncomfortable and difficult. Fortunately, modern dental technology makes it possible for your local Phoenix and Glendale dentists to rebuild your bite and your smile with permanent dental implants.
Are Dental Implants Right for Me?
A comprehensive assessment and consultation with your dentist will determine which restorative dental procedure is an ideal fit for your unique situation. Most patients with healthy gum tissue and adequate bone density in the jaw are good candidates for dental implants, a solution that looks and feels absolutely natural.
Because they are implanted directly into your jaw and gum, dental implants are as secure and functional as your natural teeth. A small titanium post is first placed where your tooth once stood, and a porcelain crown restoration is affixed directly to it. The crown is custom-made to match the shape, size, and color of your surrounding teeth for a seamless fit. When healing is complete, you can once again feel free to smile, eat, and speak naturally with full comfort and confidence.
Rebuilding Your Smile with Dental Implants
Whether you have recently undergone an extraction or you have been missing teeth for some time, rebuilding your complete dentition is possible. Contact your local dental office in Phoenix, AZ or Glendale, AZ today to discover how dental implants and other restorative dental services can help you enjoy all of the benefits of a complete set of teeth once again. We also serve patients in West Phoenix and Peoria, as well as nearby areas. Our skilled, experienced doctors and caring, friendly team look forward to seeing you and your family!