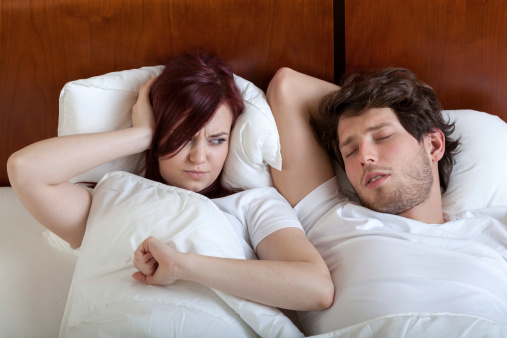 No one needs to tell you how important a restful night's sleep is to your general health, your mental health and your ability to function well during the day. Everyone has a sleepless night now and then, but if you find yourself feeling tired day after day, then the problem may be more than occasional insomnia. Sleep apnea is a chronic condition that often goes undiagnosed. However, when diagnosed, there are treatment options available. With sleep apnea therapy from Smile Fitness Dental Center in Phoenix, AZ, and Peoria, AZ, you'll be able to sleep peacefully and enjoy new energy during the day.
Sleep Apnea Therapy to the Rescue
First of all, sleep apnea is a condition that causes a person to temporarily stop breathing during the night. Consequently, the body and the brain may not receive an adequate amount of oxygen during sleep. When this happens, the brain awakens in order to signal the body to begin breathing again. This can repeat throughout the night.
The most common form of the condition is obstructive sleep apnea. In this case, the airway becomes blocked, usually by soft tissue at the back of the throat that relaxes during sleep. This is what causes that snoring sound your bed partner may complain about. Left untreated, sleep apnea may lead to high blood pressure, stroke, heart failure, depression, headaches and diabetes. Sleep apnea has also been linked to reduced productivity at work and automobile accidents.
At Smile Fitness Dental Center, we will conduct tests to determine if you have obstructive sleep apnea and if non-surgical treatments will help. If yes, then we will prescribe one of two treatments. A CPAP machine provides continuous air flow through a face mask, so your airway remains open. The other option, which is often more comfortable, is a custom designed dental appliance that repositions your tongue and jawbone to keep your airway open.
Schedule an Appointment Today
If you suspect that you or your bed partner has sleep apnea, call the office of Smile Fitness Dental Center today. Our offices in Phoenix, AZ, and Peoria, AZ, conveniently serve patients in Sun City, Paradise Valley, Glendale, Scottsdale and Tempe.