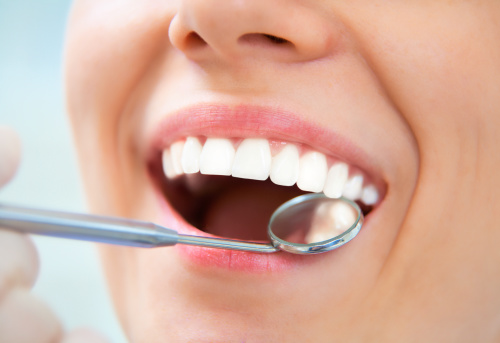 Take care of your gums and your gums will take care of you. That may sound cliché, but it's true nevertheless. Your mouth is the gateway to the rest of your body, and your gums are a critical part of that gateway. Unfortunately, gum disease is one of the most prevalent health conditions. If left untreated, it can contribute to other health problems, too, when bacteria in the mouth migrates to other parts of the body. The dentists and their team at Smile Fitness Dental Center in Phoenix, AZ, and Peoria are dedicated to first preventing gum disease, and then treating appropriately with gum disease treatment when necessary.
First stage gum disease is called gingivitis. This may be marked by tender gums that bleed during brushing. On the other hand, gingivitis may not present any symptoms, making regular checkups at Smile Fitness Dental Center all the more important. If we should find signs of gingivitis during one of your regular visits, then the condition may be reversible with proper brushing and flossing, as well as professional cleaning by one of our dental hygienists.
Periodontitis: Advanced Gum Disease
However, if gum disease progresses to periodontitis (the more advanced stage of gum disease) then more aggressive treatment may be required. With periodontitis, the gum and bone begin to pull away from the teeth leaving small spaces where debris and bacteria can collect and cause infection. If allowed to progress, then the infection may lead to tooth loss. In this case, we may need to perform root scaling and planing to scrape away the plaque that traps bacteria; gum pocket irrigation; or local antibiotic placement in the areas that are most irritated. With these treatments from Smile Fitness Dental Center, patients often experience quick improvement and manage to avoid surgery.
Schedule an Appointment Today
If you haven't seen the dentist in a while, then now is the time to call Smile Fitness Dental Center in Phoenix, AZ, or Peoria, AZ. You shouldn't neglect your gums, and with proper gum disease treatment, we can help you maintain healthy gums. Our offices also serve patients in Sun City, Paradise Valley, Glendale, Scottsdale and Tempe.