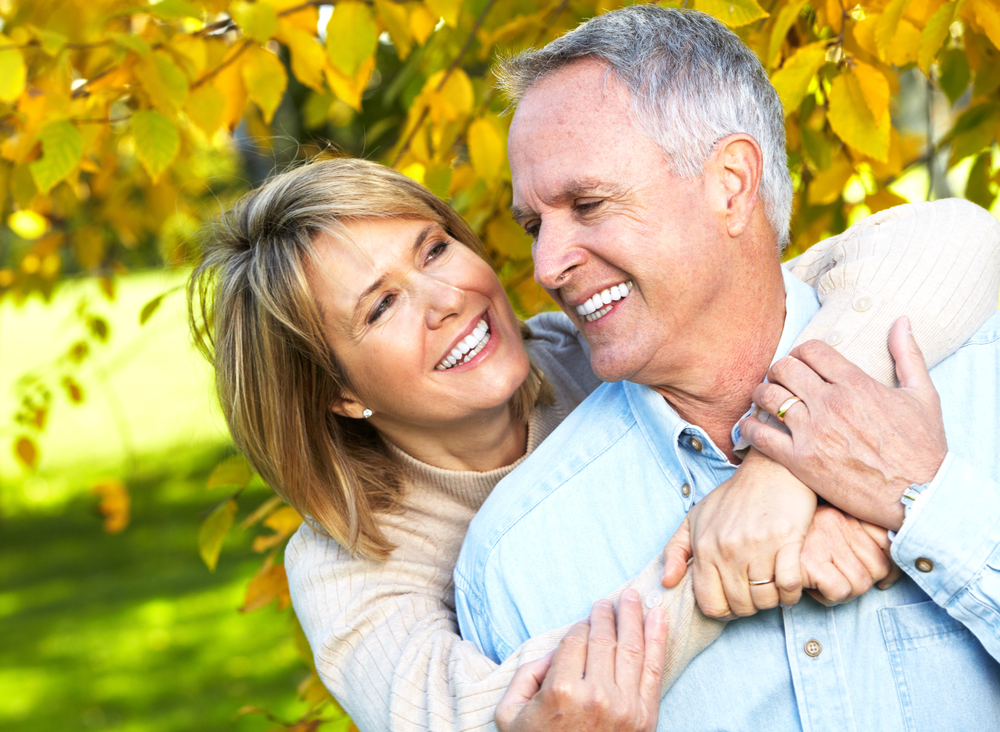 Dentures have been a trusted solution to missing teeth for many, many years, allowing men and women to eat a healthful diet, speak clearly, and smile with friends and family comfortably. Today, modern dental technology makes it possible to secure dentures with more stability, promoting a more natural feel and appearance than ever before. At Smile Fitness Dental Centers in Glendale, AZ and Phoenix, AZ, our doctors offer a variety of restorative dentistry procedures, including dental implant supported dentures.
Benefits of Implant Retained Dentures
Traditional dentures can slip and move around in your mouth when you are speaking, often resulting in embarrassing social situations and discomfort. Some patients experience a clicking sound as their dentures wobble and slip. Fortunately, dentures can now be secured with dental implants, allowing denture wearers to feel more comfortable and confident in their smile and bite.
Dental implants are small titanium posts that are surgically implanted into the jaw bone and gum tissue. These implants serve as replacements for the roots of your natural teeth. When the implants have fused with the bone of your jaw and the gum tissue has healed, a set of customized dental prosthetics – such as a full set or one arch of dentures – can be attached. There is no longer any need for natural suction or denture adhesives because your prosthetic is firmly secured to your gums by the implants.
Schedule Your Visit Today
Contact our office today to schedule your consultation with our doctors and staff to see if you are a potential candidate for dental implants. We look forward to helping you achieve the radiant, healthy, and comfortable smile you've always wanted with implant retained dentures and other restorative dentistry procedures. Our two offices in Glendale and Phoenix, AZ happily welcome patients from around the nearby communities, including Scottsdale, Peoria, West Phoenix, and more.