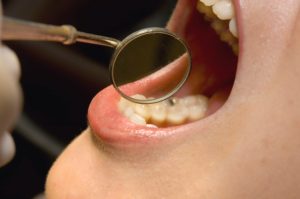 If you're wondering how often you should visit your dentist in Phoenix, the answer is simple: every six months. But isn't that a lot? Not really, if you think about all you're getting in exchange. Healthy teeth, gums, and the peace of mind that you're taking care of your dental health. If you're in search of a new dentist, there's never been a better time to check out Smile Fitness Center. Right now, we're offering a $15 special to new patients, just like you!
Healthy Smiles Require Preventive Dental Care
Why not stop dental problems from developing in the first place? It's possible with routine preventive care. Unfortunately, too many adults wait until they're already experiencing pain or tenderness before scheduling a checkup. But by that time, conservative treatment may not be possible — and in the most severe cases, root canal or tooth extraction may be necessary.
When you stay on top of your six month visits to Smile Fitness Center, you're benefitting from a whole list of preventive dental services — and that means you're far more likely to enjoy healthy teeth for a lifetime. We've listed some of the most important preventive dental services here.
Routine Cleaning
One of the major focuses of your six month visit is removing the plaque and tartar that have had the chance to build up on the surface of your teeth since your last visit. Plaque is the sticky, clear substance you feel on your teeth throughout the day, and tartar is the hard, yellow stuff that you can't remove by brushing alone. Both substances cause cavities and gum disease, so it's important that they're removed every six months.
X-Rays and Visual Examination
Your Phoenix or Glendale dentist will perform a visual examination of your teeth and gums and also take a careful look at x-rays we've taken. This exam helps your dentist catch spots of decay or symptoms of gum disease early, while they're easiest to treat. During this routine examination, your dentist will also check in on your existing dental work — like crowns, bridges, and fillings — to make sure everything is holding in like it should.
Dental Sealants and Fluoride Treatments for Children
Young smiles require a little extra help in the cavity-prevention department. Partly because children have a major sweet tooth and also due to the fact that they're still developing their dental hygiene habits, kids are highly vulnerable to cavities. Fortunately, Smile Fitness Center is prepared with dental sealants and fluoride treatments. Dental sealants are thin coverings painted directly onto the surface of the molars, to shield these back teeth from decay-causing plaque and bacteria. Fluoride treatments strengthen tooth enamel for extra protection against cavities.
Extra Services for Smiles of All Needs
A comprehensive dental checkup includes a whole list of considerations. Each new patient visit includes the following:
Complete x-rays

Oral cancer screening

Orthodontic screening

Cosmetic evaluation

Dental implant discussion

TMJ evaluation

Gum disease consultation

Fluoride treatment for children under 15
Schedule An Appointment Today!
If it's been more than six months since you last visited the dentist, what are you waiting for? Schedule an appointment at your Smile Fitness Center today. And don't forget that your dentist in Glendale and Phoenix is offering a new patient $15 special!