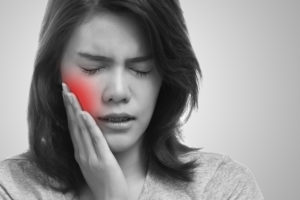 People often joke and compare root canals to other unpleasant, uncomfortable or painful scenarios. However, root canal therapy saves an estimated 24 million teeth each year in the United States – without causing patients any significant pain! Advances in modern dentistry mean that getting a root canal today is no more unpleasant than routine dental work. Still not convinced that a pain-free root canal is possible? Keep reading below.
What is a Root Canal?
Root canal therapy, known medically as endodontic treatment, is a procedure to repair and save a severely-infected tooth. The treatment targets the soft tissue inside the root canal that contains nerves. When this soft tissue, called pulp, is infected it causes extreme pain and can lead to an abscess.
Common causes of pulp infection include:
Deep tooth decay
A cracked or chipped tooth
Repeated dental treatment to the tooth
Large fillings
Trauma to the face
Are Root Canals Extremely Painful?
Although many people associate root canal therapy with pain, the treatment is designed to eliminate the severe pain caused by an infected tooth.
Dentists use effective local anesthesia to numb the tooth and surrounding area to prevent patients from feeling any pain. For patients that still feel anxious going into the procedure, nitrous oxide or another form of sedation can help ease their nerves.
Thanks to this combination of modern anesthesia and sedation dentistry, the treatment itself is much like getting a routine filling – painless! Indeed, according to the American Association of Endodontists, most patients feel little to no pain at all during root canal treatment.
Am I a Good Candidate?
Do you know what is much more painful than a root canal? Living with a severely-infected tooth and putting off much-needed treatment. You should talk to a dentist about root canal therapy if you are experiencing any of the following symptoms:
Severe tooth pain when chewing
Tooth discoloration
Heightened sensitivity to hot or cold temperatures
Swelling, drainage and tenderness in the lymph nodes
How to Avoid a Root Canal
You can prevent tooth infections and the need for root canal therapy altogether by practicing good oral hygiene and regularly visiting a dentist. To keep your mouth free from harmful bacteria, brush your teeth twice a day for a full two minutes each time using a soft-bristled toothbrush. In addition, be sure to floss at least once a day.
The American Dental Association also recommends visiting a dentist every six months for a routine checkup. A biannual dental exam and cleaning is an opportunity for your dentist to expertly remove harmful plaque and tartar for your teeth and examine your mouth for any developing dental problems, including oral cancer.
Remember: living with the pain of an infected tooth is much more unpleasant than root canal therapy! If you are experiencing any of the painful symptoms above, talk with an emergency dentist today about how to find relief.
About the Author
Dr. Bernard Florento has nearly 30 years of experience helping patients achieve superior oral health. As an instructor at Midwestern University College of Dentistry, he uses his knowledge and expertise to educate the next generation of young dentists. Patients experiencing severe dental pain are in safe hands when they turn to Dr. Florento, who can be reached via the Smile Fitness Dental Centers website or by calling 623-849-0477.