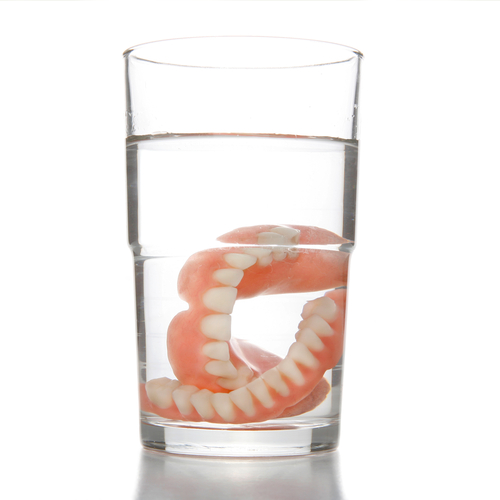 When you're missing one or more of your natural teeth, it can be difficult to even get out of bed in the morning, not to mention share your smile with the world around you. You might be embarrassed or afraid of what other people will think if they notice. Even worse, missing teeth can cause a host of further dental health problems if their spaces are left empty for too long. Thankfully, many dentists offer a variety of restorative options designed to fit a patient's unique needs and wishes. One of those methods, dentures, is a great choice for patients who are seeking an affordable, secure solution to tooth loss.
Dentures have been around for hundreds of years – even George Washington wore a pair! Of course, they've also earned a reputation over time for being a poor replacement for teeth. While the dentures of past years may have been one-size-fits all and distinctly uncomfortable, these modern-day appliances are now custom made for patients and guaranteed to feel safe and stable in your mouth. That's why your local dentists in Phoenix and Glendale are happy to offer them alongside other restorative dentistry techniques.
A full denture consists of a row of teeth that are attached to a gum-colored base. They're able to stay in place with the help of natural suction; a little dental adhesive can also be used in order to provide a little extra security for the wearer. Full dentures can help patients eat and speak much more easily; plus, they'll help keep your facial muscles from sagging, which often happens due to prolonged teeth loss.
Partial dentures can be recommended to patients who want to replace missing teeth without sacrificing the natural ones they have left. It will be created to fit your mouth like a puzzle, the piece including only the teeth you need to replace. It stays in place with the help of clips and brackets. Both full dentures and partials are removable, which allows for easy cleaning!
Contact your local dentists in Glendale and Phoenix for more information about dentures, as well as the other various restorative dentistry methods they offer. Their offices are also happy to welcome patients from West Phoenix, Peoria, and beyond.