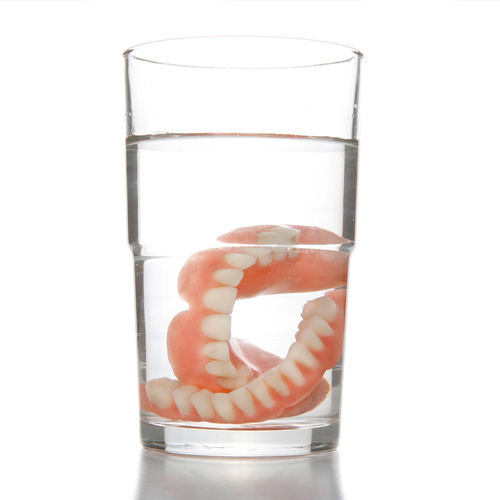 When you're missing some or even all of your natural teeth, it can be difficult to share with your smile with the world around you for fear of embarrassed. Even worse, unsightly gaps can cause additional oral health problems, such as an increased risk of gum disease, jawbone deterioration, and even additional tooth loss. Thankfully, there are several tooth replacement options available that can suit all sorts of unique needs, and your local dentists in Phoenix and Glendale will be happy to help find the one you enjoy most so that you can finally enjoy the full and functional smile you deserve. If ease and affordability are important to you, dentures or partials may be the best fit!
Full Dentures
As you can probably guess, a full denture consists of a complete top or bottom row of teeth that are attached to a base that resembles your gums. When worn, they stay in place with the help of natural suction and sometimes adhesive. They're lifelike, comfortable, and removable, allowing for easy cleaning. Plus, they'll get rid of that pesky sagging look that can sometimes occur whenever patients go without a large number of their teeth for a long time.
Partials
Partial dentures allow patients to hold onto the natural teeth they still have while replenishing those they've lost. The restoration is completely customized, fitting into one's mouth like a puzzle-piece. They stay in place with the help of clips and brackets and, like dentures, are removable.
Contact your local dentists in Glendale and Phoenix today if you have any questions about dentures or partials, or if you're ready to go ahead and schedule an appointment. Our team is happy to help patients achieve the happy and healthy teeth they want and deserve. We also serve the areas of West Phoenix, Peoria, and beyond.