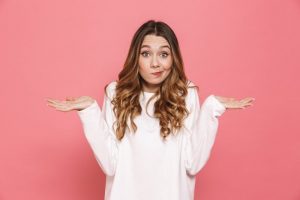 As you sit in the dentist's chair in pain, you wait to hear your treatment options. You think your tooth could need a root canal, but you wonder if you should just take it out completely. Root canal or tooth extraction: which one would be better for you? In this post, you'll learn about these two options, their advantages and disadvantages so you can make an informed decision if this situation ever happens to you.
Pros and Cons of a Root Canal
At first glance, there doesn't seem to be anything good about getting a root canal, but this procedure has an unfair reputation. It actually relieves pain instead of causing it! For a root canal, your dentist removes the decayed structure and the tooth's nerve in the pulp so you won't feel pain anymore. You get to keep most of the natural tooth, which is better for your bite and your wallet.
On the other hand, although rare, retreatment may be necessary in some situations. Whether the pulp wasn't completely or properly removed or there was residual decay, it is possible to need a second root canal to finish the job. But, again, these instances are not common.
Pros and Cons of Tooth Extraction
If you are experiencing significant tooth pain, simply removing the tooth entirely can seem like a great idea. In some ways, extraction can be a good thing; it allows you to start over with a new prosthetic tooth, one that isn't susceptible to decay. Extraction also completely ensures that you won't feel tooth pain in that part of your smile again with this permanent fix. If damage or decay to the tooth is severe enough, this treatment may be the best or even only option available.
However, choosing extraction comes with a higher price tag. You have to pay for not only the removal procedure but also the replacement tooth. Overall, extraction and the subsequent bridge or dental implant can cost you much, much more than a root canal.
In addition, tooth extraction involves a much more invasive procedure. While root canal therapy typically requires little to no recovery time afterward, a tooth extraction requires special care for at least a few days.
In the end, you and your dentist can determine which treatment is best for your unique situation. However, if you have a choice in the matter, it's usually best to save a tooth whenever possible rather than to extract it. Together you can discuss your needs and select a procedure that helps your smile stay strong and healthy in the long term.
About the Practice
Smile Fitness Dental Center has four highly experienced and skilled dentists on staff. Each has many years of clinical expertise and training and is happy to provide relief for patients from dental pain and decay. If you have questions about root canal therapy or tooth extractions, you can contact the Phoenix office by calling 623-849-0477 or online here.