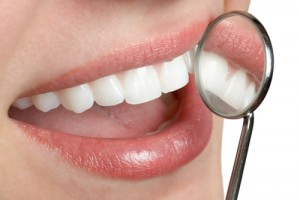 Missing teeth can stand between you and a healthy, happier smile. We all want to look our best, and our teeth are no different. Missing teeth can drag anyone's confidence down, but there is hope with dental implants in Glendale, AZ from Smile Fitness Dental Centers. The Glendale, AZ and Phoenix, AZ offices are ready to help!
Implant Dentistry Overview
Dental implants are artificial tooth roots used to support a restoration for a missing tooth or teeth, helping to stop or prevent jaw bone loss. Losing teeth can be a drag and a confidence killer. Dental implants provide patients with the strength and stability to eat all the foods you love without struggling to chew. In addition, dental implants stimulate and maintain the jaw bone, thus avoiding bone loss and helping to preserve facial features.
Common tooth-loss factors:
Tooth decay
Root canal failure
Gum disease (Periodontitis)
Trauma to the mouth (tooth injury)
Excessive wear and tear
Congenital defects
Dental Implant Procedure
So, how does it all work? The dental implant procedure is broken down into two parts: preparation and placement.
Preparation is important. To begin, a small-diameter hole (pilot hole) is drilled at edentulous (where there is no tooth) jaw sites in order to guide the titanium screw that holds a dental implant in place. Our dentists use great skill and expertise when boring the pilot hole and sizing the jaw bone.
Placement is where it all comes together. The initial pilot hole is slowly widened to allow placement of the implant screw. Once in place, the surrounding gum tissue is secured over the implant and a protective cover screw is placed on top to allow the site to heal. After up to six months of healing, the implant is uncovered and an abutment (holds the crown replacement) is attached to the implant. Once the abutment is in place, a temporary crown will be created. Once the gum grows and shapes itself naturally, the temporary crown is replaced with a permanent crown.
Implant Dentistry Services
Consultation to completion all done in either of our locations
Quality, proven, reliable procedures at affordable fees
Exam and X-Rays
Placement of dental implants
Restoration to final results
Dental implant patients enjoy restored function, which allows a healthy diet of hard-to-chew foods, improved speech and more. Your new smile will boost your confidence, enhance your appearance and improve your quality of life.
Call Our Office
To schedule an appointment, please call our offices located in Glendale, AZ or Phoenix, AZ. We also serve the surrounding areas including Sun City, Tempe, Scottsdale, Paradise Valley and beyond.