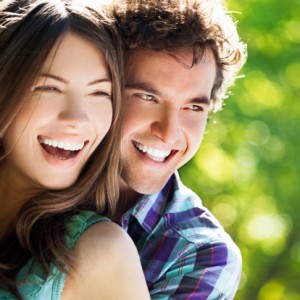 In the Sun City, Glendale and Peoria, AZ areas, there are upwards of 200 dental practices. However, not all dentists are created equal. At Smile Fitness Dental Center, we strive to provide convenient, friendly, effective care for every patient. We offer a wide variety of preventive, cosmetic, restorative, sedation, and implant dentistry options to meet any dental needs. Did you or a loved one have an unexpected dental issue that couldn't be treated for several days? Never wait to get the oral health care you need. Call Smile Fitness Dentistry to schedule a same-day dental appointment.

Convenient Sun City Location & Hours That Fit YOUR Schedule
There is a convenient Smile Fitness Dental Center near Sun City, AZ. Our Glendale office is located off of W. Union Hills at N 83rd Ave off State Highway 101 near the Arrowhead Towne Center in Glendale, AZ. Our superior service and care are worth the drive from Sun City.
We pride ourselves on offering dental services to meet the needs of our patients when they need them. The Smile Fitness Dental Center teams don't think you should miss work, school, or any part of your life to visit the dentist. That's why we offer hours that fit YOUR schedule. Our Glendale practice is open Monday through Saturday. We're available until 5 pm every weekday and offer extended evening hours on Thursdays until 8 pm. The Phoenix office is also open six days each week with extended late night hours Monday-Wednesday and Friday until 5:30 pm, and Thursday until 8 pm.
At Smile Fitness Dental Center, we pride ourselves on offering dental care when you need it most. That's why our dental practitioners are available 24/7 in case of emergency. Don't wait until Monday to seek treatment for a tooth fractured on Friday night. Call our Glendale area practice instead. If you have dental emergency during regular practice hours, come over immediately. We always have dentists on-call to treat emergency patients.
Outstanding Dental Care Is Close By
The first Smile Fitness Dental Center was founded in 1987 by Dr. Douglas M. Gordon, and our entire dental team proudly treat multiple generations of Glendale and Sun City families. Our skilled dental practitioners make every visit as pleasurable as possible. The reason patients stick with our practice year after year is the friendly, caring atmosphere in our offices. We treat people the way we would want to be treated. Our dentists give patients the skilled, attentive care they would expect from a dentist. This superior service starts with a solid educational foundation. All of our dentists hold doctoral degrees in dentistry, and have completed numerous hours of advanced dental training in order to continually grow the knowledge base of our practices, and provide patients with the latest in dental care.
Call to Learn More
Glendale and Sun City are just around the corner from either of our convenient location. You may have numerous dental practice options in the area, but there's only one choice: Smile Fitness Dental Center. Call our Glendale, AZ. offices to schedule an appointment today.