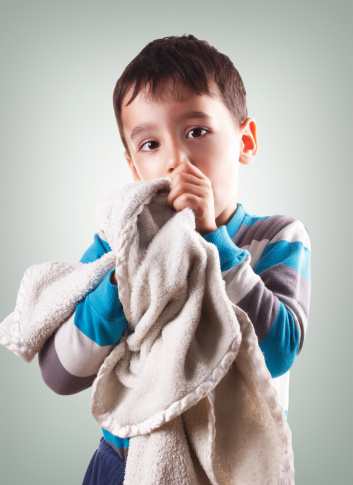 Thumbsucking is a natural reflex in children. Some babies even discover thumbsucking in the womb. Thumbsucking can make them feel secure and soothe them as they to fall asleep. Older children may continue to suck their thumbs or fingers because of exhaustion, boredom or to relieve stress and anxiety. After a child's permanent teeth erupt, thumbsucking can cause problems with the alignment crowding, crookedness and bite problems. However, the intensity and duration of the thumbsucking determines the potential for damage. To prevent permanent damage, thumbsucking should be addressed by the time that permanent teeth arrive, which is around age six. Make an appointment for your child to see the family dentists at Smile Fitness Dental Center. Smile Fitness Dental Center serves patients of all ages throughout Glendale, AZ, Phoenix, Scottsdale, Tempe, Sun City, Peoria and Paradise Valley.
Addressing Thumbsucking in Children
The damage of thumbsucking could include abnormal alignment of teeth, known as a malocclusion, as well as damage to the structure of the roof of the mouth. If they passively rest their thumb in the mouth, it doesn't do as much damage as aggressively sucking the thumb. To get your child to stop sucking their thumb you can try the following:
Give child praise for not sucking their thumb
Focus on relieving anxiety and providing comfort
For an older child, involve them in choosing the method for stopping
Try putting a bandage on the thumb or a sock over that hand to break the habit
Use positive reinforcement to reward children for not sucking their thumbs as opposed to negative comments when they do engage in the behavior, which may only increase the stress and sucking
It can take about 30 to 60 days for children to let go of the urge to suck their thumbs
Involve your dentist
Pediatric Dentistry and Thumbsucking Help in Glendale, AZ
It's important to start bringing your child to the dentist when their baby teeth arrive around age one. The dentists can help you address any dental concerns you may have for your children including thumbsucking, cavities and dental hygiene. Make an appointment to visit Smile Fitness Dental for your child's pediatric dental needs. Smile Fitness Dental Center serves families throughout Glendale, AZ, Phoenix, Scottsdale, Tempe, Sun City, Peoria and Paradise Valley.