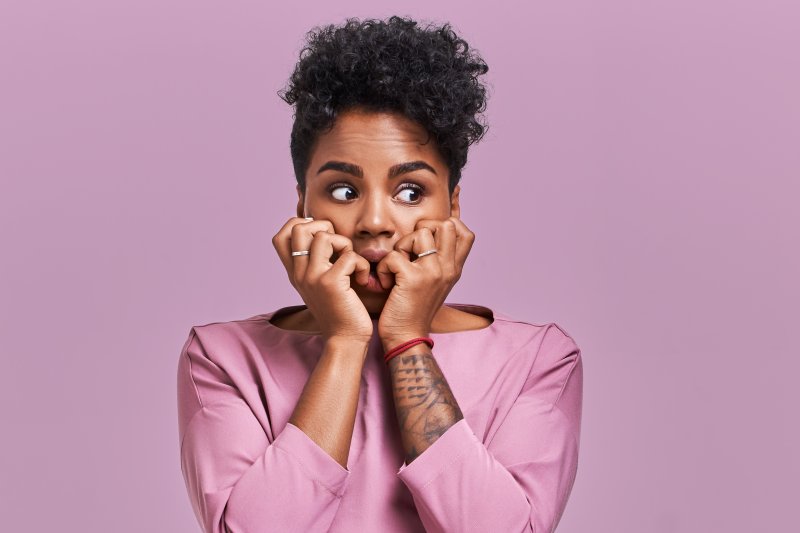 Did you know that roughly 75% of American adults avoid getting much-needed dental care due to dental-related anxiety? So, if the thought of visiting your dentist makes your heart race and sends a bead of sweat down your spine, you're not alone. The good news is that there are a few tips you can utilize the stay calm in the treatment chair, whether you have a fear of tooth extractions or get stressed during routine checkups. Keep reading to learn what they are!
#1. Talk to Your Dentist
The reputation of what it's like to get a tooth extracted is far worse than the procedure itself. Therefore, it's a good idea to get familiar with the procedure beforehand! For example, many patients are relieved to hear that the first step is numbing the area entirely, ensuring you won't feel any pain during the process. In short, knowing what to expect can significantly calm your nerves.
#2. Ask About Sedation Dentistry
If learning how straightforward and painless the procedure is doesn't calm your nerves, that's okay! Sedation dentistry is available to keep your anxiety at bay during your treatment. Depending on your level of anxiety, nitrous oxide or oral sedation can be used. This combined with other patient amenities, like noise-canceling headphones, will ensure your comfort from start to finish.
#3. Bring a Loved One with You
If you need a little extra support before the procedure, then bring a loved one with you to your appointment! Not only will they help you stay calm and provide you with the encouragement you need, but they can also give you a ride home afterward (which is required if sedation dentistry is being used).
#4. Practice Relaxation Techniques
Before you sit down in the treatment chair, research some relaxation techniques. Deep breathing, guided meditation, and soothing music are just a few of the many ways you can stay calm and relaxed throughout the procedure. Take the time to find one that works best for you so that you're prepared when it's time for your appointment.
When you find out you need a tooth extracted, your first reaction may be to panic. However, implementing the above tips will help you get the much-needed dental care you need without the stress!
About the Practice
Smile Fitness Dental Centers is a locally owned and operated dental office that is focused on an important mission: providing nearby patients with quality-driven, patient-centered, genuinely enjoyable dentistry. Our multi-specialty team of incredible doctors is here to help you with all of your smile-related needs throughout the years, including tooth extractions, and they are ready to go the extra mile to ensure you're comfortable in the treatment chair. If you're interested in learning more about sedation dentistry or would like to schedule an appointment, visit our website or give us a call at 623-849-0477.